Lifetime Warranty
NORTHSHORE TOYOTA'S LIFETIME POWERTRAIN WARRANTY ON ALL NEW TOYOTAS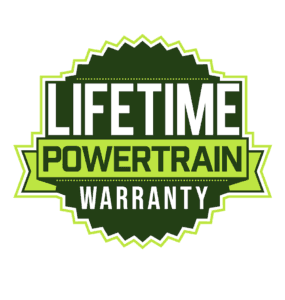 Northshore Toyota is where car buyers go for complete peace of mind because every new Northshore Toyota comes with a lifetime powertrain warranty at no additional cost. Zip. Zilch. Nada. Unlimited time. Unlimited miles. When we say covered, we mean covered and we mean forever. The warranty never expires, which means you never pay for a powertrain repair as long as you own the vehicle. The lifetime powertrain warranty is built to provide exceptional value and savings for those who choose to do business with us.
Below you can read the important common questions on our lifetime powertrain warranty we now offer our customers.
What Is A Lifetime Powertrain Warranty?
Our Lifetime Powertrain Warranty is our commitment to you when you purchase a new Northshore Toyota. For as long as you own that vehicle, the Lifetime Powertrain Warranty provides coverage for repairs done on components of the transmission, drive axle, and engine.
Is The Lifetime Warranty Really For A Lifetime?
Absolutely! Forever. Forever. As previously mentioned, The Lifetime Powertrain Warranty will cover repairs to covered components for as long as you own the vehicle.
Is It Required That I Maintain My Vehicle?
The manufacturer recommended maintenance is required to maintain your coverage. See the Lifetime Warranty for more details on maintenance requirements.
Where Do I Have To Service My Vehicle?
You can have services performed at any repair facility in the country. Although, we recommend that you use our dealership to perform all maintenance since we know your Toyota best. But, if you have your vehicle serviced at another location keep your receipts to provide you completed the required services.
If you have any more questions about our Lifetime Warranty, please feel free to contact us today!