New vs Used Vehicles in Covington, LA
Welcome to Northshore Toyota, your source for quality vehicles! We understand that finding the perfect vehicle is an exciting journey, and we're here to make that process easier for you. Whether you're looking for a new or used vehicle, we've got an extensive selection that caters to all preferences and budgets. To help our Covington and  Hammond area customers  make an informed decision, we've compiled the key benefits of both new and used vehicles. Read on to discover which option suits you best!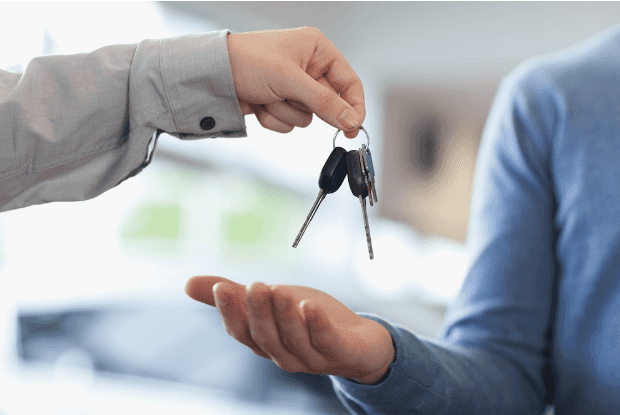 Why Choose a New Vehicle?
Latest Features and Technology: With a brand new vehicle, you'll have access to the latest advancements in safety, entertainment, and convenience features. From cutting-edge infotainment systems to state-of-the-art driver assistance technologies, a new car can provide a seamless driving experience.
Peace of Mind with Warranty: New vehicles come with manufacturer warranties that cover various components for a specific period. This warranty offers peace of mind, knowing that you're protected against unforeseen repair expenses during the initial years of ownership.
Customization Options: When you buy new, you often have the opportunity to choose your desired trim level, color, and additional features to create a vehicle that suits your preferences perfectly.
Fuel Efficiency and Environmental Impact: Newer vehicles tend to have improved fuel efficiency and reduced emissions, helping you save money on fuel costs and reduce your carbon footprint.
Reliability and Low Maintenance: New vehicles generally have fewer maintenance requirements in the early years of ownership, providing you with a hassle-free driving experience. 
Why Choose a Used Vehicle?
Affordability: Used vehicles are more budget-friendly compared to their new counterparts. You can often find a slightly older model with lower mileage and still enjoy many of the features you desire!
Depreciation Advantage: New vehicles typically experience a significant depreciation in value within the first few years. By choosing a gently used vehicle, you avoid the steepest part of the depreciation curve, potentially saving you thousands of dollars.
Certified Pre-Owned Options: Our dealership offers an impressive selection of Certified Pre-Owned vehicles that have undergone rigorous inspections and meet manufacturer standards. With a CPO vehicle, you can enjoy additional warranty coverage and other perks, ensuring confidence in your purchase.
Proven Reliability: Thanks to various online resources and reviews, you can research a used vehicle's reliability and performance over time. This historical data can give you a clear picture of how well a particular model has held up and if it suits your needs.
Wider Selection: Opting for a used vehicle opens up a wider range of choices, including makes and models that may no longer be in production. If you're seeking a specific model from a previous year, a used vehicle can fulfill that desire.
At Northshore Toyota, we take pride in offering an extensive inventory of both new and used vehicles to cater to every customer's preferences! Whether you prioritize the latest features and factory warranty of a new car or the budget-friendly affordability of a used vehicle, our experienced sales team is here to assist you!
Visit our dealership today to explore our vast selection, take a test drive, and let us help you find the perfect vehicle that aligns with your lifestyle and budget. You can visit us at 68500 Hwy 190 Service Rd, Covington, LA 70433 or give our sales team a call at 985-720-0221. We are committed to providing a seamless buying experience and helping our Ponchatoula, Slidell and Mandeville customers  drive away with a smile on their face!